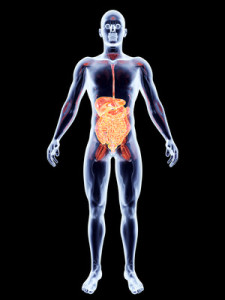 We live in a toxic world! More than 2,400,000,000 pounds of chemical emissions are pumped into the air on a daily bases. Toxins enter the body through the lungs, skin and mouth and are hidden in our everyday foods and drinks. These free radicals and harmful substances can build up in your body over time and cause fatigue, poor immune function, sleep disturbances, aches, pains, and low energy. To help the body heal itself, natural health care experts recommend practicing a regular detoxification program. Detoxification is one of the most direct and effective ways to improve your overall health quickly, but there is no one program that is appropriate for everyone and with all the detoxification and cleansing products available finding the right method can be overwhelming.
Bio-Individual Detoxification is here to take the burden out of your hands as a certified nutritional consultant, master herbalist and holistic health expert will walk you through the detoxification process and design a program based on your specific wellness goals. Your Bio-Individual Detoxification Program will include dietary guidelines, relaxation techniques, lifestyle recommendations, supplement suggestions and personal support to ensure your success.
Achieve your wellness and fitness goals today!
Increase energy so you can enjoy life to the fullest.
Improve digestion and eat for your true self.
Sleep better and wake up less drowsy.
Detoxify your mind, body and spirit.
Reverse signs of the aging process.
Reduce pain and discomfort.
Lose weight and feel great.
Improve mental clarity.
Achieve inner and outer beauty naturally.
To begin please complete the Bio-Individual Detoxification Questionnaire below, then schedule your Bio-Individual Detoxification Consultation appointment. We will assess the questionnaire with you and answer any inquiries you may have, then design the perfect program to suit your wellness needs.
[button link="http://www.practiceayurveda.com/bio-individual-detoxification-program/#form" color="silver"]Questionnaire[/button]
Bio-Individual Detoxification Program Pricing-
-1 Week Program includes email, phone and text support (supplements not included): $125
-1 Month Program includes email, phone and text support (supplements not included): $200
Small Changes = Great Improvements
-Bio-Individual Detoxification Program (1 wk) & Naturopathic Evaluation/Program: $260
-Bio-Individual Detoxification Program (1 mo) & Naturopathic Evaluation/Program: $300
Bio-Individual Detoxification Questionnaire